Tudor Artisan Hub 'Darn it- Mending Matters'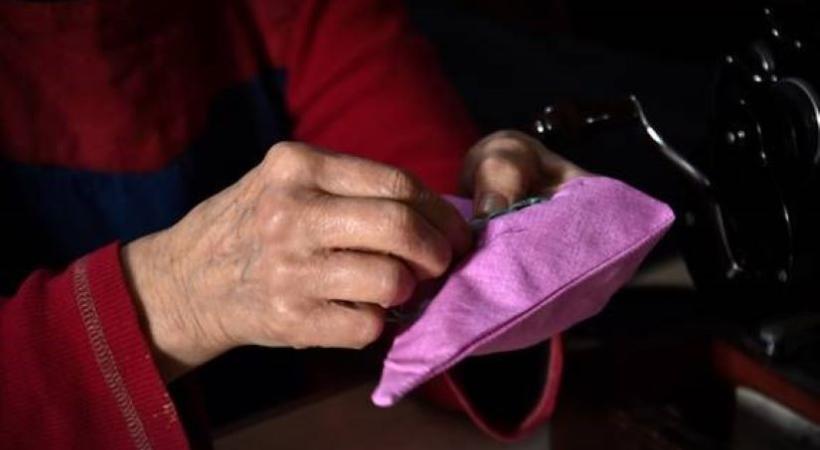 Event Description
Darn It - Mending Matters' is a creative, empowering programme of sustainability and renewal through the Arts, for both you and your favourite belongings – your wardrobe, home décor, keepsakes and beyond.
Initiated by the Tudor Artisan Hub, this programme is inspired by 'Kintsugi', the Japanese art of putting broken pottery pieces back together with gold — built on the idea that in embracing flaws and imperfections, you can create an even stronger, more beautiful piece to cherish.
Participants are invited to engage, through a series of workshops and demonstrations, in learning simple practical skills to repair, reuse, repurpose and renew belongings. Key members of the creative team are: project director, Linda Fahy, Owner, Tudor Artisan Hub; Visual artists Sheila Wood, Mia Carney, Renée Ní Gig, Tony Oakey, Rikey and Paddy Howe; Writers, Margaret O'Brien, (Writing Changes Lives), Patricia Cantwell and John Corcoran.
Public Mixed Media Showcase from Monday, 8th   to Thursday, 18th May, 2023
There will be a 'Mending Matters' public mixed-media showcase, in the Sean Healy Memorial Library, Greenside, Carrick-on-Suir, E32 X860, from Monday, 8th
to Thursday, 18th May, 2023. Showcase will be accessible during normal library opening hours. The presenting artists are members of the Tudor Artisan Hub Arts Collective. Their work will be informed by what they have learnt about Kintsugi, other visible mending practices and each other.
Monday 8th May: 2-4pm
'Much is in the Little' with writer Margaret O'Brien
A writing workshop where you discover how small, common objects can be repurposed as portals to brief but compelling pieces of original writing.
Wednesday 10th May: 7-8pm
Radio Drama KINTSUGI written by Patricia Cantwell
Live rehearsed Play Reading with Patricia Cantwell and John Corcoran
This drama is centered on an interview with the late Kathleen Hackett former resident at Sonas Nursing Home, Melview, Clonmel during Covid-19 lockdown. The original play was produced as part of the Keep Well Campaign 2021.
Thursday 11th May: 2-4pm
'Making T-Shirt Yarn' with Rikey Howe
Learn how to make yarn for knitting/crochet by repurposing an old Cotton T-shirt.  Learn how to turn that Tee-Yarn into something new and have fun!
Monday 15th May 2-4pm
Visible Mending pop-up demonstrations with Hub Artists I
Through the Japanese art of Kintsugi, we have an opportunity to be more intentional about what we consume, keep, and discard. By repairing or repurposing items we already own, we give them new life, we can proudly display them despite their flaws and imperfections, we reduce waste and expand our appreciation of beauty. The process is therapeutic and fun!
Wednesday 17th May 6.30-8pm
Visible Mending pop-up demonstrations with Hub Artists II
Repairing or re-configuring broken or damaged items and re-introduce them, embracing the "broken-ness" as a distinctive feature.
Thursday 18th May 2-4pm
Decorative Darning – Visible Mending with Rikey Howe
Learn how to mend a piece of fabric using fun decorative darning techniques. Instead of seeing clothes as disposable, visible mending values sustainability and suggests a different way of relating to our clothes.
For further details see..
www.facebook.com/tudorartisanhub
www.instagram.com/tudorartisanhub
Event Categories
Age-Friendly
Venue Name
Carrick on Suir Library
Venue Email
tudorartisanhub@gmail.com
Organiser Name
Tudor Artisan Hub
Event Location
52.348771220583, -7.4097202