Tipperary Bealtaine Festival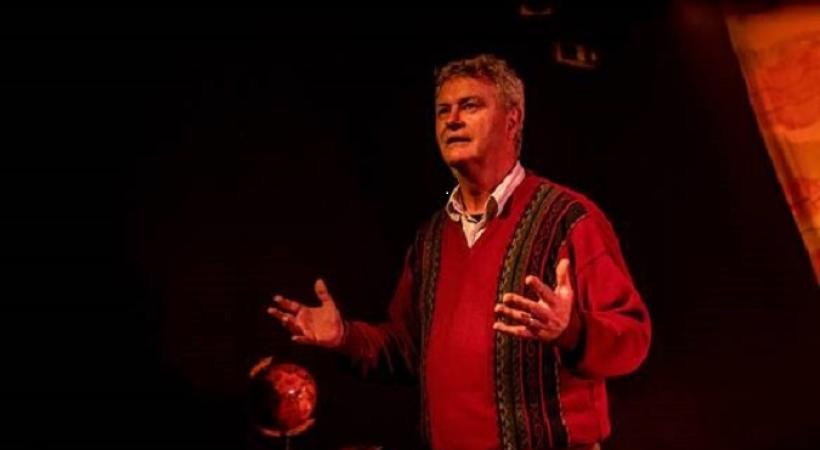 Event Description
The Tipperary Bealtaine Festival 2023 is almost here and Tipperary Arts Office together with the Tipperary Library Service are delighted to once again present a busy month of workshops, theatre, concerts, poetry, exhibitions, literature and crafts.
Check out the full Tipperary Bealtaine Festival programme at Bealtaine Prog'23.pdf (tipperarycoco.ie) or pick up a brochure from your local library. Most events are free but pre-booking is advised. For further information contact artsoffice@tipperarycoco.ie or libraries@tipperarycoco.ie
Photo Caption: 'Paddy goes to Petra' written and directed by Aine Ryan, Actor Brendan Dunlea, photography by Steve Gregson, Nenagh Arts Centre Tue May 30 1.30pm.
Tá Féile #Bealtaine Thiobraid Árann 2023 beagnach anseo agus tá an-áthas ar Oifig Ealaíon Thiobraid Árann in éineacht le Seirbhís Leabharlainne Thiobraid Árann mí ghnóthach de cheardlanna, téatar, ceolchoirmeacha, filíocht, taispeántais, litríocht agus ceardaíocht a chur i láthair arís.
Breathnaigh ar chlár iomlán Fhéile Bealtaine Thiobraid Árann ag Bealtaine Prog'23.pdf (tipperarycoco.ie) nó faigh bróisiúr ó do leabharlann áitiúil. Tá formhór na n-imeachtaí saor in aisce ach moltar áirithint a dhéanamh roimh ré. Le haghaidh tuilleadh eolais déan teagmháil le artsoffice@tipperarycoco.ie nó library@tipperarycoco.ie
Caption ;'Paddy goes to Petra' scríofa agus stiúrtha ag Aine Ryan, an t-aisteoir Brendan Dunlea, grianghrafadóireacht le Steve Gregson, Ionad Ealaíon an Aonaigh Dé Máirt 30 Bealtaine 1.30i.n.
Event Categories
Age-Friendly
Organiser Name
Tipperary Arts Office
Organiser Telephone
05261 66452